Whilst we've been busy bees working on the regeneration of Fargate in the city centre, we've taken the opportunity to celebrate our Sheffield roots and support our local environment. In partnership with Sisk and SWECO, we're proud to sponsor a beehive for the brilliant community of Kelham. The amazing volunteers at Kelham Island Bees work hard year-round keeping the bees happy for Kelham Island and Neepsend Community Allience (KINCA).
Learning about the bees has been a fantastic experience for us to gain a deeper understanding of their benefits for urban neighborhoods. There is ever-increasing evidence that urban beekeeping is extremely beneficial and can actually improve bee populations more than keeping bees in rural areas.
The United Nations Food and Agriculture Organization suggests that 75% of the world's food crops rely on bees. As the bee population decreases and urbanisation increases, it is crucial we become more conscious of the ways we can help ecosystems in our cities.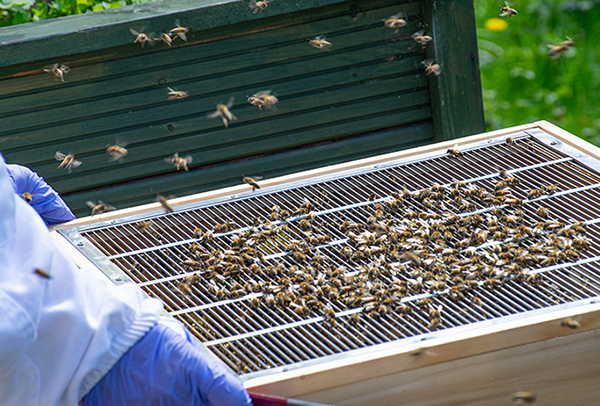 The bees play a critical role in Kelham, not just because of their incredible benefit to supporting the local ecosystem, but also in bringing the community together and producing honey which can be sold by the volunteers at KINCA to fund community projects.
From extracting and bottling honey, to maintaining the hives and caring for the bees, the community at Kelham has got stuck in. It's clear that the bees are a huge success and great to hear that KINCA are hoping to expand their apiary this year.
By sponsoring this beehive, we hope to raise awareness of the importance of bees and inspire others to take action to protect their local environment. Let's continue to create a buzz in support of our local communities and ecosystems!