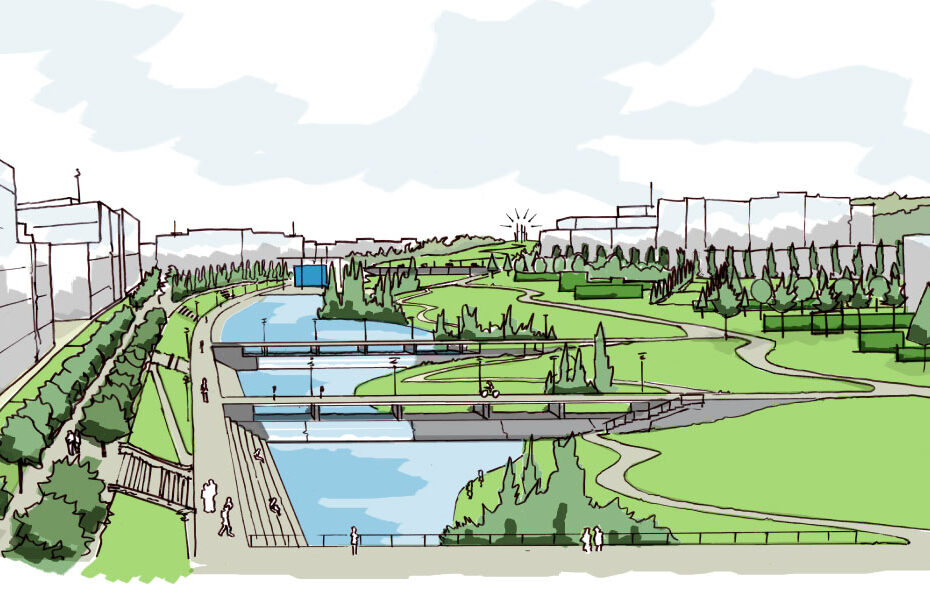 We are currently developing a new masterplan for the future expansion of Thorpe Park in Leeds.
Part of the Doncaster Academies programme, our proposals for Outwood centred on delivering the maximum educational value through a considered landscape approach which deals with the external environment as a learning resource.
This residential project, located on the banks of the River Holme, is aimed at the over 55's and sits on the site of a former mill.