Ares Landscape Architects supported Wates with Roberts Limbrick in the development of a new Aquatics Centre for Sandwell. The Aquatics Centre was a 2022 Commonwealth Games venue. Our masterplan develops broader principles of setting the Aquatics Centre within an Urban Linear Park, which connects with the wider Sandwell Green spaces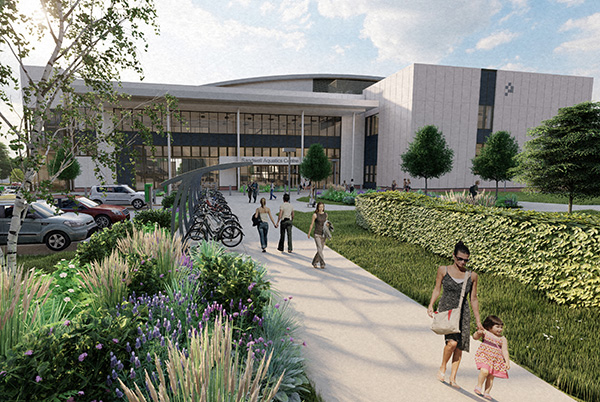 Our landscape design for the site creates a formal civic entrance space which then sweeps and weaves into the wider, more organic parkland setting.
The new building is located at the centre of existing recreation grounds, and it stands in harmony with the landscape. The design solution was driven by retaining as many existing trees as possible.
The whole site forms an urban park, with walking routes and a new children's play area being provided. The project has revitalise the current site and provide invaluable experiences for visitors as well as a tangible legacy from the 2022 Commonwealth Games.