Works have started on the new innovative project for a biophilic school at the previous site of St Mary's School in Derby. We are already seeing exciting developments on site – foundations have been poured and buildings are beginning to take shape.
We worked carefully within a framework of existing mature trees, many of which were covered by TPOs. The current site photos clearly show the huge benefit this will have, not only on improving biodiversity and carbon sequestration, but with maintaining a secluded environment and connection with nature.
We were initially approached by the Department for Education to design the school with Lyall Bills and Young Architects, and then appointed to the delivery team of Tilbury Douglas and Hawkins\Brown.
The new school is one of the first of its kind and will be used by the DfE in a research study on effects of biophilic design on the learning and development of the pupils. The project hopes to establish health and well-being as fundamental drivers for the next generation of school design.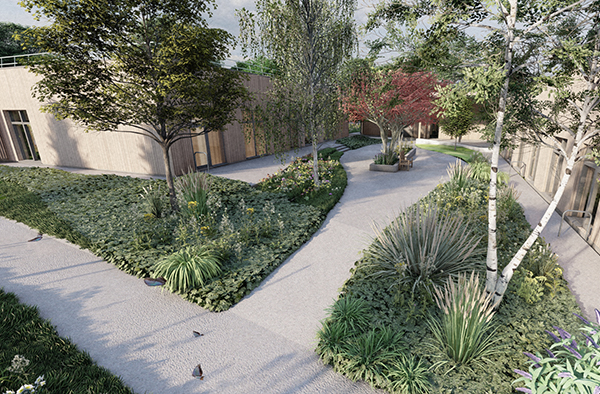 With our knowledge and expertise in biophilic design, we have envisioned a scheme that puts children's well-being first by using biophilic principles to maximise occupant connectivity with nature.
Read more on our Project Page.