Construction is nearing completion on AESSEAL's 'Factory for the Future' at Mill Close. A total of 175,000 sq. ft. of new factory buildings are being constructed to the highest environmental standards.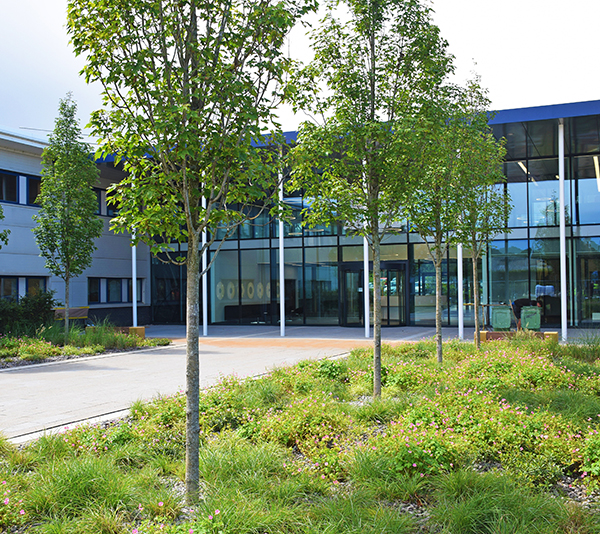 Project spending includes £5.8 million of 'green-only' investment. Fundamental to the whole projects was energy-saving or environmental credentials, from large scale investment in solar panels, battery storage to the detailed specification of materials that were locally sourced, sustainably manufactured with recycled materials.
The 10 acre site has also undergone improvements that include the creations of a 'Tree Walk', with the purpose of providing a place for education and leisure for locals and staff. The tree walk project includes over a 1 km route with informative interpretation and sculptures, all set within existing woodland and wetland areas, with a WiFi enabled external meeting / classroom area, toilet block and picnic space, as well as accommodation for bees, hedgehogs and other wildlife.
Chris Rea, managing director of the parent group AES Engineering Ltd said "This investment gives us room for expansion and paves the way for an additional £20 million of investment in the Rotherham area over the next five to ten years depending on the continued growth of our global customer base."