With our involvement in this ambitious masterplan dating back to 2011 (the year we were founded!), this long-term strategic development is a key component in the development of East Leeds. A key aspect of the Thorpe Park scheme was to re-imagine the 21st century workplace, moving away from single use business parks and creating instead vibrant, mixed used commercial destinations.
As such, we worked closely with CJCT Architects to incorporate various components including leisure, retail, office space, residential and a framework of green links to integrate the site into the wider rural context. Additionally, we embedded the principle of sustainability into our design to increase biodiversity, adopted natural SUDs, and rigorously protected habitat areas.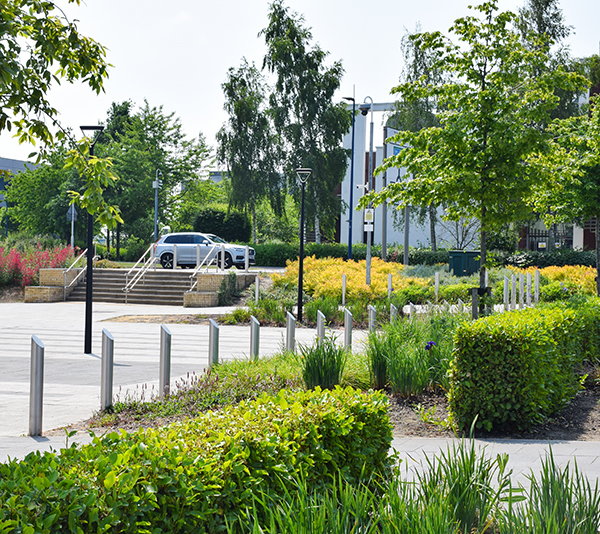 The first phase of the East-Leeds Orbital Route (ELOR) – a key piece of infrastructure to aid traffic flow and link future areas of residential development – runs through the site. This required careful planning for engineering purposes and we have provided the design for the adjacent landscape to enhance biodiversity whilst according to the Local Authorities adoption requirements.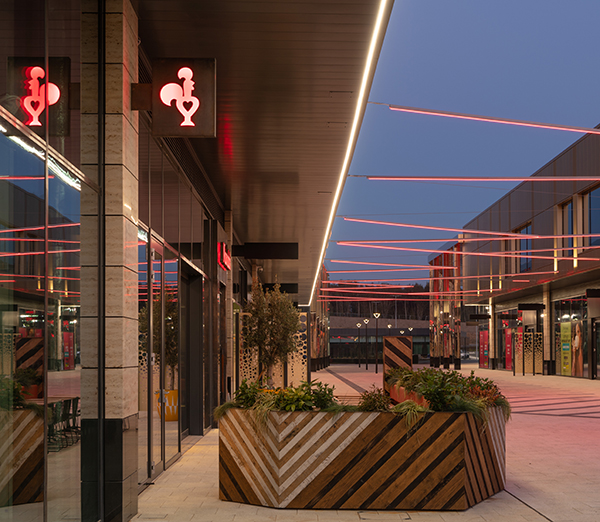 Having been involved since the initial concept stages, we have overseen the achievement of outline planning in 2014 for the whole masterplan, down to recent detail of the first office block and £35m retail and leisure development which will be completed later in 2018.
The next few years will see the development of further detail to the central business and office spaces, a train station, and key residential units.