A new Legacy Garden that will serve the University of Nottingham as a beautiful and meaningful space for celebrations and moments of reflection.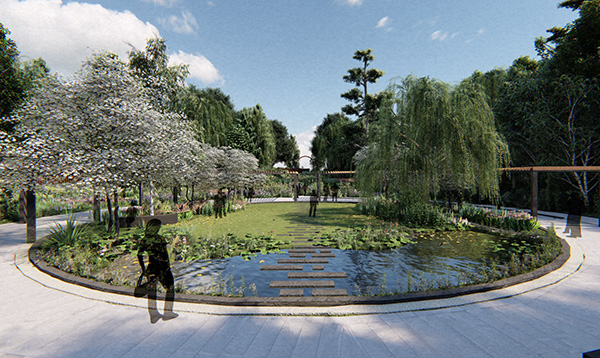 We were driven by a vision to design a space that would not only be functional, but also evoke a peaceful and contemplative atmosphere. The concept is soft and flowing shapes that will complement the existing landscape and create an oasis of tranquility in the heart of the campus.
Surrounded by mature woodland creates a sheltered space in the heart of the campus. Entering through a focal point gateway, visitors will embark on a journey of discovery towards the central gathering space. A contemplative experience is fostered with exploratory pathways through the lush planting. The central gathering space, will have a formal lawn and water feature, which are designed to blend harmoniously with the naturalised woodland fringes.